Workshop on diversity
Internally within Tryg and via diversity workshops we focus on non-discrimination and equal rights. Employees have the opportunity to investigate how diversity contributes to enhanced customer service and well-being.
Diversity Charter
As part of our diversifying effort, Tryg signed the Diversity Charter in 2012. It was launched by the Employment- and Integration Administration of Copenhagen Municipality.
The Diversity Charter is a common declaration meant to unite businesses, organisations, associations and the citizens of Copenhagen who work with diversity. Being a signatory has, among other, given us the chance to become part of a network and thereby gain access to the experiences stemming from other companies' work with diversity. As of 15 January 521 companies have signed the charter.
Read more here (only in Danish).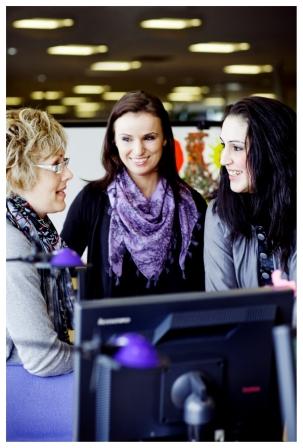 INNOVÆKST 
Troughout 2013 Tryg has collaborated with the Association for Integration of New Danes on the Labor Market and Copenhagen Municipality on measuring the effect of diversity. In INNOVÆKST we have gained access to inspiration for two workshops, as well as recommendations and a web-based tool in order to assess how to utilise diversity for creating value and peace in mind for customers and employees.
Read more by clicking here (in Danish only).